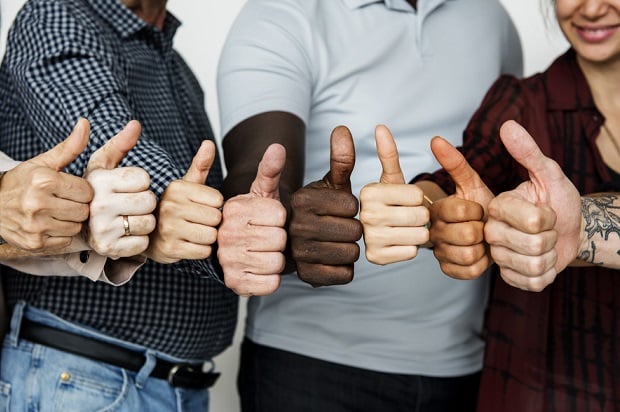 American worker status: 38% do not have medical insurance; more lack dental and vision care
A new study reveals the top industries in which workers say they lack income for their basic needs. They include healthcare, office administration, customer service, education, and retail. Only 39% of men and 30% of women say their employer offers opportunities for salary increases.
But, like Jobcase's "[email protected]: 2022 Report on the American Workforce," salary isn't the only thing employees in various industries are concerned about. They also don't receive proper benefits, whether it's retirement assistance , built-in sick leave or family leave.According to the report, many are also without basic medical insurance, and even more live without other forms of employer-sponsored insurance.
Here is a breakdown of the number of employees without insurance coverage:
No medical insurance: 39%
No dental insurance: 49%
No vision insurance: 49%
No life insurance: 67%
No disability insurance: 79%
No mental health support: 83%
"Working Americans understand that every day they roll up their sleeves to help grow our economy, while their own fate falls even further behind," Jobcase co-founder and CEO Fred Goff said in a statement. "As we battle inflation and navigate recession fears, now is the time to look at empowering workers more, not less, wherever we can. Workers' concerns are common sense and their demands are reasonable. Tackling them will benefit both long-term employers and employees.
The survey includes responses from 4,000 hourly, skill-based employees between the ages of 18 and 70 earning up to $75,000 a year. It provides an in-depth look at the state of the American worker – including the gaps between what workers want and what employers are offering.
The report also includes findings on compensation and workplace opportunities, including the following:
39% of respondents say their take-home pay is not enough to meet basic needs, and only 34% are confident they can save enough for retirement.
Less than a third of employees (32%) say they have received opportunities for advancement or promotion, or even career development through training or education.
The top three concerns of skilled and hourly workers are wages that do not keep up with inflation (40%), inadequate wages (26%) and staff turnover (23%).
Nearly 2 in 3 employees are considering taking "drastic measures" to improve their opportunities, 31% are getting (or looking for) a second job and 23% are considering changing jobs.
The good news is that 68% of employees say they're likely to recommend a business to others if they know the company treats its employees well, and 61% are likely to shop at a place known to treat employees well. his employees.
Read more: Job satisfaction at 20-year low
"It is time for employers to do more than sign pledges and talk to stakeholder capitalism; it's time to take action," says Goff. "We should all be ready to better support pro-worker employers – from government policy to where our spending goes. Together, we can make constructive and collaborative change to address workforce concerns and reshape the future of American workers and thereby help revive the American economy.