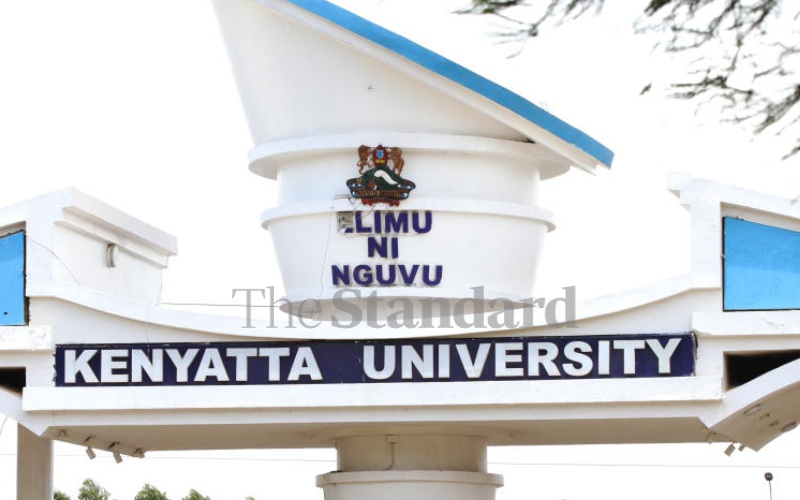 Companies battle for college medical insurance coverage
Kenyatta University (KU) staff are now in limbo over their medical insurance, as two companies battle it out in court over the lucrative bid to provide inpatient and outpatient cover.
In a court case filed by Madison Insurance, it emerged that the Public Procurement Administrative Review Board (PPARB) canceled the contract issued to the company after the AAR complained against the company's evaluation board. university.
Hurt by PPARB's action, Madison wants the High Court to overturn the decision. "Unless the contested decision is overturned, the contract to provide medical coverage to staff at Kenyatta University will be in limbo, with the risk of leaving thousands of staff and their families without medical coverage," Madison says.
The two companies are embroiled in a fierce legal battle over the 280 million shillings insurance deal to provide medical cover.
Madison Insurance sued AAR Insurance, PPARB and KU Vice Chancellor Paul Wainaina. Last year, the university put out an announcement asking insurance companies interested in providing coverage for its staff for 2021-22 to put out bids.
Madison, in documents filed in the High Court, argues that she successfully bid for the tender. Subsequently, the insurer says, KU awarded the contract to provide inpatient and outpatient coverage from December 12, 2021 to December 11, 2022.
"Following the signing of the contract dated December 11, 2021, insurance policies were issued by the claimant (Madison) in favor of the procuring entity, the previous policies having expired and the personnel of the procuring entity could remain uninsured. Accordingly, the contract has been fully performed between the parties," Madison argues.
It appeared that PPARB rescinded Madison's award and ordered KU's evaluation committee to undertake a new evaluation of the financial bids.
This followed AAR's complaint that the rating was not correct. Madison says she has already issued KU staff with insurance cards and received complaints from various health facilities for the services provided.
According to Madison, the PPARB's decision is tainted with illegalities and should be reversed. "The respondent acted without jurisdiction and ultra vires and unlawfully in hearing and deciding application for review No. 155/2021," Madison claims.