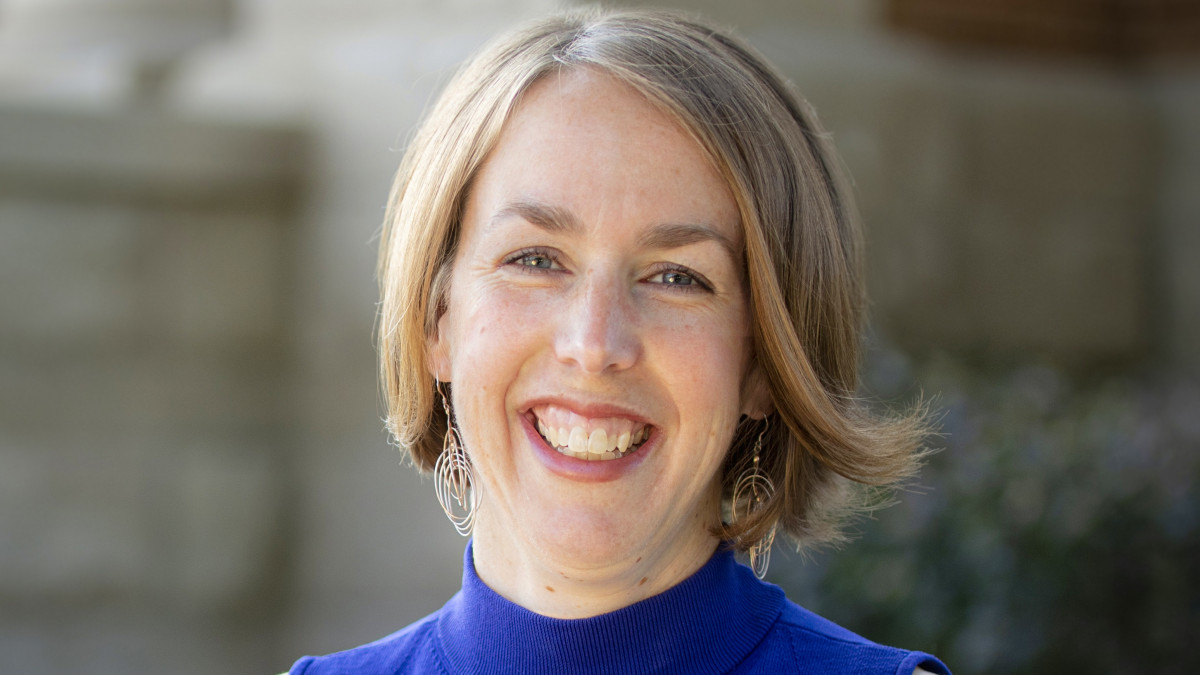 Math teacher-turned-administrator named new vice president for finance and administration
Andrea Young, a mathematician turned college administrator, will be DePauw University's next vice president for finance and administration, President Lori White announced today. It will begin on July 15.
Young, who will also serve as chief financial officer, has served as interim president of Ripon College since January, having been named to the interim role as Ripon's board of trustees searches for a new president. She has held various administrative positions at Ripon, including Vice President of Finance and Director of Strategic Initiatives, which she has held since July 2019, Dean of Faculty, Special Assistant to the President, and Board Liaison.
Ripon, located in east-central Wisconsin, is a liberal arts college with approximately 800 students.
"What I love about higher education, especially institutions like our smaller liberal arts institutions, is how we embody the principles of shared governance," she said. "We are working together across the board – across constituencies of faculty, staff, students, board members, alumni and trustees – to address the big issues of continuing to compete on a increasingly competitive market and to provide transformative educational experiences for our students."
Young is a tenured math professor who "didn't expect to be an administrator" but "was tapped on the shoulder by our president, who asked me to join the administration." She's worked in a variety of administrative roles since then, "and it turns out I love working in administration doing the behind-the-scenes work that empowers our faculty and staff to help our students succeed."
As a senior financial officer at a university, "you work with complex institutional and financial data and communicate it to a wide variety of audiences," she said. "And that's also what you do as a math teacher. In many ways, the CFO's job is like a giant math problem. I enjoy solving institutional problems and working with different areas of campus to do what is best for our students.
President White said, "Dr. Young brings great knowledge and vigor to DePauw, including his experiences as a faculty member who has served on important college and university committees and as a member of Rippon's cabinet. During the search process for the Vice President of Finance and Administration at DePauw, Dr. Young impressed us with his knowledge of the financial challenges and opportunities for small liberal arts colleges. She has also demonstrated her ability to communicate the nuances of university budgets to a wide variety of constituencies. This is always important, especially at a time when we are undertaking many new initiatives planned in the strategic plan.
Young said she is excited to work to implement the strategic plan, which calls for academic renewal and an exemplary student experience, institutional equity and a thriving university.
DePauw has "created an inspiring and forward-thinking strategic plan," she said. "I am excited to be part of the work to realize this vision and to work with internal and external partners to focus our time and resources on the strategic pillars you have collectively identified that will move the institution forward."
Young started at Ripon 11 years ago. She obtained a doctorate. in mathematics from the University of Texas at Austin and a bachelor's degree in mathematics, with a minor in Italian, from Pennsylvania State University. As a teacher, Young has won several teaching awards; published numerous peer-reviewed articles; and was a principal investigator for a National Science Foundation grant to improve undergraduate STEM education.