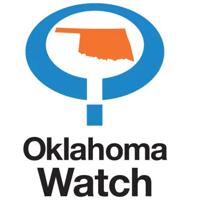 OKLAHOMA WATCH: Education Watch: On ill-spent digital wallet funds, Stitt makes startling suggestion | New
In a recent phone interview with Governor Kevin Stitt for an article about his educational background, I was able to speak directly to the Governor about the Bridge the Gap Digital Wallet program and the findings of our investigation with The border (catch up here.)
Stitt has allocated $8 million in federal funds to the program, distributing $1,500 grants to low-income families to purchase school supplies in 2020.
Our investigation and a federal audit found that families spent more than half a million dollars on items of questionable educational value: televisions, doorbells, barbecues, appliances and other items.
The auditors recommended that the US Department of Education recover the mis-spent funds. Where would that money come from?
It is possible that the legislature will find the funds from the state budget.
It is also possible that the state prevails in its lawsuit against ClassWallet and the company will reimburse these funds.
Stitt, however, also suggested another way.
"As little as 18 months ago we discovered that there may have been families who had misused these funds. We did an audit. We discovered that there was $700,000 in potential misrepresentation from these families, $1,500 at a time. So we put them on notice.
"If the legislature wants to sue these families for this $1,500, we can do that. The seller is being sued and we think we're going to recover that $600,000 or $700,000 for the taxpayer.
But Stitt-appointed education secretary Ryan Walters, who is running for state superintendent, had given "blanket approval" for families to buy anything from some vendor websites.
Stitt also seemed to excuse some appliance purchases. "People in Oklahoma who received that $1,500 are saying, 'Well, we didn't do anything wrong because our school was closed in Tulsa. And so the reason we bought a washer and dryer is that normally our children's clothes were washed at school. And the one family that bought a fridge said, "Well, the reason we bought our fridge is because our school was closed. And that part agreed with that plan.
A point of clarification: We found over 100 refrigerators in purchase data, and Tulsa was far from the only school district using virtual instruction in fall 2020.
The state's management of the digital wallet has become a major issue in the races for governor and superintendent of public instruction. Be sure to read our series of stories published this week on Stitt's first term.
Any thoughts, suggestions, story tips? Please send them to me via E-mail Where direct message.
—Jennifer Palmer