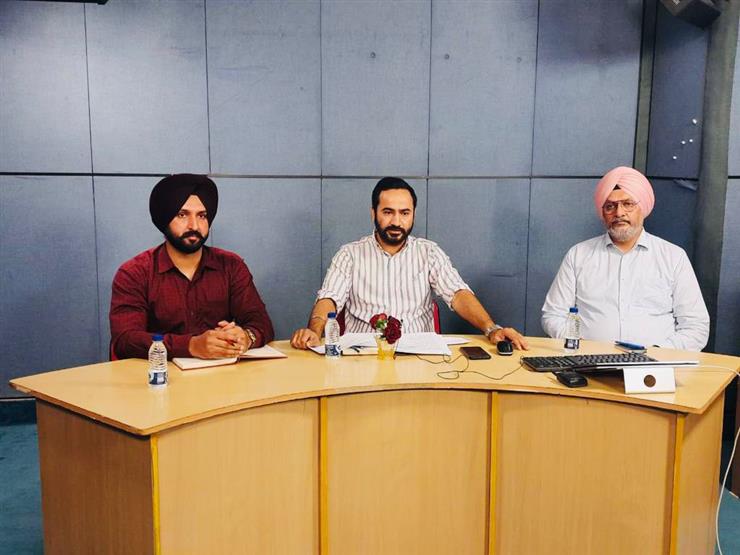 School leaders must formulate an action plan with the help of staff to ensure a quality school education: meet Hayer
CHANDIGAR: "The teaching community would play an important role in revolutionizing the educational scenario. Teachers in public schools are chosen on merit, which can make education more qualitative. Thus, they can exceptionally strategize with the help of their staff and increase the confidence level of the students".
These views were expressed here today by Education Minister Gurmeet Singh Meet Hayer as he chaired the first meeting with DEOs (Secondary and Elementary Education), Principals, Head Teachers and public school officials through EDUSAT aimed at educational reforms.
Disclosure further, the minister said that the suggestions were solicited from all officers and headteachers regarding the education reforms and he reiterates that the suggestions should be forwarded after proper consultation with other employees , students and their parents.
The minister further added that he regularly visits public schools, including those in Delhi. He also shared the positives of schools in Delhi. Appreciating the good experience he had in schools in Punjab, the minister also said that more efforts should be made to ensure quality education in these schools. He also urged teachers to impartially record the basic query of their students to determine their learning levels. The Department would look into the same by forming special teams to gather feedback.
The Minister further stated that in the future, no work of a non-pedagogical nature will be taken away from teachers.
It should be noted that the Minister for Education had previously solicited school leaders' suggestions on the Department for Education website regarding school education transformation. He read some of them and praised the positives transmitted by school leaders. He said he personally reviews every suggestion and the new policy will only be prepared after carefully going through the same. The deadline for submitting suggestions has been extended to May 31, 2022.
Earlier, the minister was greeted by DPI (Secondary Education) Kuljit Pal Singh and other officers upon his arrival at the Department of Education headquarters.
Others present at the occasion included Chairman PSEB Yograj, DPI Elementary Education Harinder Kaur, Deputy SPD Gurjit Kaur, Deputy Principal Gurjot Kaur, Vice Chairman of the Board Dr Varinder Kaur, Deputy Secretary Administration Gurtej Singh, EDUSAT engineer Amritpal Singh and Amardeep Singh Bath.