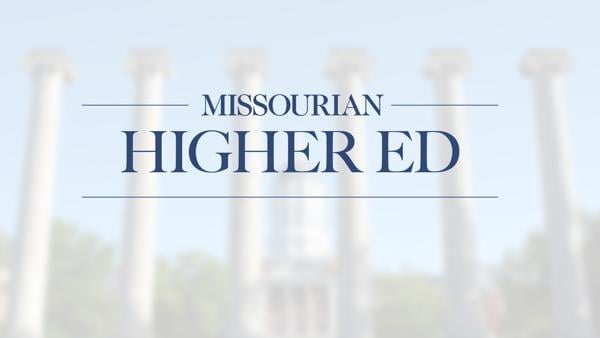 UM Conservatives approve new pension plan for retired employees | Higher Education
The University of Missouri's Board of System Conservatives approved changes to its pension plan on Thursday, preserving benefits for retirees but also limiting the board's ability to provide cost-of-living increases to retirees in the future. .
The decision to approve the changes to the pension plan passed 7-0, with one Conservative, Todd Graves, abstaining. A ninth Tory, Maurice Graham, resigned before the meeting for personal reasons and was not present.
The measures come as the UM system attempts to address a projected $315 million shortfall in its pension plan. The changes would not affect current retirees, but could impact many current employees who plan to eventually retire from the system.
Of the five major pension policy changes, one change has been particularly controversial. In the "Plan benefits" section, the change stated that "under no circumstances will the benefits of the plan be increased beyond the levels in effect at the time of the adoption of this policy".
Following the change approved on Thursday, the Tories in future will no longer be allowed to give pensioners what are known as 'ad hoc cost-of-living adjustments' to their benefits.
Until now, the pension scheme allowed trustees to adjust cost-of-living allowances to retirees on an ad hoc basis or as needed. Such increases can benefit retirees in times of inflation, when people on fixed incomes may struggle to afford higher costs for food, fuel and other goods and services.
The last ad hoc cost-of-living adjustment – ​​or COLA – was made in 2007, when pension payments were increased by 2%.
Identifying the pension as the university's largest liability by total value, Ryan Rapp, executive vice president of finance and operations at UM System, said the changes to the plan address the need to manage debt. important accordingly.
"We think it's actually very important to state this as a matter of policy, additional benefits in the form of an ad hoc COLA would not be provided," Rapp said. "If a future board and administration want to revisit that, they could, but I think it would be important for them to revisit that at a political level to make those changes."
Conservative Greg Hoberock noted that any new funds for increased pension benefits come from 'today's tuition fees, today's resources, today's state funding' today, today's functioning".
"In addition to the normal payments from our pension plans for our current employees, we are currently paying just under an additional $80 million per year to fund the unfunded liabilities we have," Hoberock said.
In an interview, Rapp said the proposed change was intended to clarify that the UM system "does not intend to provide more than guaranteed benefits" to future retirees.
"Our plan has never offered COLA," Rapp said, "we think it's really important that we codify that into the policy so that we're transparent with our current retirees and current employees who participate in the plan. "
The MU Pensioners Association, which represents more than 1,000 retired faculty and staff, opposed the changes. The association unsuccessfully offered alternative language that would have given the Tories the option to provide cost-of-living increases once the risk of pension liabilities has been "mitigate enough".
"They preferred their 'no way.' They effectively removed a discretionary 'tool' from their own 'toolbox' and closed the door to its future use," association member Art Jago said in an email after the Conservatives voted.
The MU faculty council joined the MU Pensioners' Association in opposition, although faculty council chairwoman Kathleen Trauth said after the vote that she personally believed the new policy could be "instructive".
For Trauth, the important aspect was that the new policy would not change the pension payment itself.
UM system chairman Mun Choi said that although he and the board took all contributions very sincerely, the pension liability was too serious not to make necessary changes.
"We decided to stick with this language to provide an unambiguous position that we have as a university," Choi said. "But it's also very important to emphasize that the retirement of current and future retirees is a primary concern for all of us.
Digital Accessibility Policy
The board also adopted a new Digital Accessibility Policy to make online technology and communications more responsive to the needs of all students, including those with disabilities.
"We would never build a new building at any of our universities that didn't have an accessible entrance for our student in a wheelchair," said Amber Cheek, ADA Coordinator of the Inclusion Division, of diversity and equity, on the board of directors. "And digital accessibility is really no different. We need to strategically strengthen the accessibility of our digital campus just as we do our physical. »
New Additions to Five-Year Capital Plans
Two new additions have been made to the five-year capital and strategic project development plans for the UM campus.
The J. Otto Lottes Health Sciences Library, the main library for the School of Medicine, the Sinclair School of Nursing and the School of Health Professions, will undergo renovations that will "consolidate, will centralize and modernize" the library on a single floor through the main hall which connects the academic and research sectors of the complex. The university will fund $8.5 million for the project.
The National Swine Research and Resource Center plans to expand its animal housing and swine research facilities. The project will apply for an NIH C06 grant to cover the estimated cost of $8 million.
The beginnings of the new general counsel
In his first appearance at a public board meeting since assuming the role of general counsel on April 4, Mark Menghini gave a presentation on governance and professionalism.
Menghini is following in the footsteps of former general counsel Steve Owens, who held the post for 14 years before leaving on March 1.
"He's a very, very smart guy, a very impressive lawyer, and we're very happy and lucky to have him now in our great university system," said board chairman Darryl Chatman. "He's not afraid to come in and help us improve, improve and communicate better from an administration and board perspective."
Graham's departure
Graham, one of three Democrats on the nine-member council, was the longest-serving Tory, since 2015.
Graham had served in a term that expired in January 2021. In November, he and conservative Julia Brncic, who continued to serve even though her term also expired in January 2021, were recognized by other conservatives for their service .